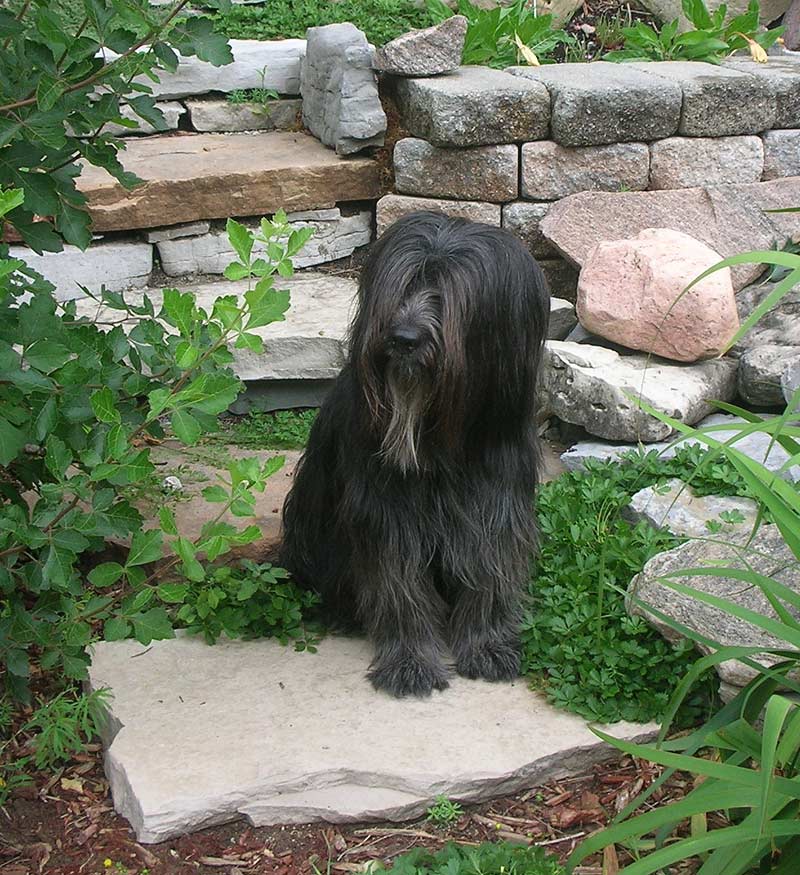 Taya
Tayana de la Bergerie
Sept 22, 2002 – May 24, 2016
On May 24, 2016 I lost a dear companion, Taya passed away in her sleep. From the moment she entered our lives she became an integral part of our family. She had over 20 titles in 4 different sports including Obedience, Rally, Conformation and Agility. She was a pleasure to train and work with and even more fun to play with. She loved her Frisbee and from an early age she liked to quietly steal things – shoes, work gloves, wallets (even going into a zippered purse to get it). They usually ended up on the living room floor under the coffee table. She was quite happy to go and fetch it for you if you asked and nothing was ever chewed, she even brought back shoes in pairs.
She was my first dog to accomplish a Master Obedience Trial Champion and the first Schapendoes as well. She was the top obedience dog (Schapendoes) in CKC from 2006 to 2010 and we both enjoyed every minute. In 2009 we entered the AAC Ontario Regionals (agility) for the first time (for both of us) and she qualified for Nationals – more than I expected from us both.
She had three wonderful litters of puppies, making lots of families very happy. She was a great mom, kind and loving although sometimes the puppies did take advantage of her good nature. She had a great joy of life and loved nothing better than working for treats. She especially loved clicker demos where she got to control the action and make me give her treats for behavior she initiated. She was a fun dog to watch as she had the most expressive face and body language – you always knew how she was feeling.
There will only ever be one Tayana – she introduced me to the Schapendoes which is a most wonderful breed and for that I will be forever grateful. Rest in peace sweet girl.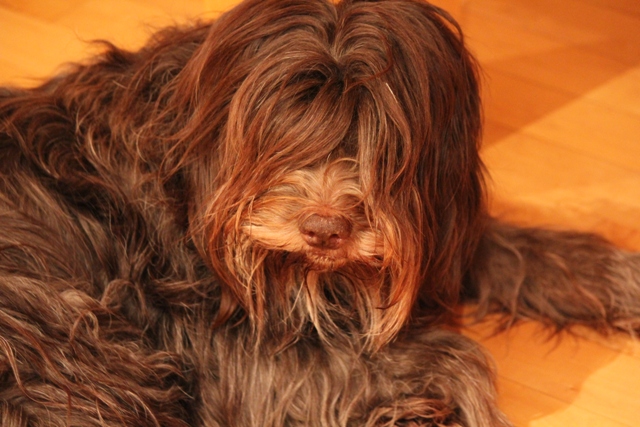 Muscade
Rikadoes du Pre Aux Vanneaux
July 16, 2000 - Jan 06, 2011
Muscade was a wonderful companion and before she went, I told her that I loved her, I thanked her for all those nice years with us and she found the energy to wave her tail a last time. Time will heal our pain but for the moment it is very difficult to think that when I have my coffee on my lazyboy, she is not there anymore, jumping on me, warming me up on chilly mornings. - Gilles